Haizea Wind Group is proactivity and commitment
Haizea Wind Group is an industrial group founded in 2017 that focuses on the design, manufacture and assembly of large metal structures for wind turbines. The Group has large facilities in Spain (Port of Bilbao, Agurain, Itziar and Aranda de Duero), Argentina and France (Port of Brest), and has an ambitious expansion plan for the coming years.
Haizea Wind Group fulfils its customer needs through state-of-the-art facilities for onshore and offshore towers.
 Located in the newest area of the Port of Bilbao and right on the port dock with direct access to the berthding line with a draught of 21m depth, HWG is bringing to its customers the potential of a ultimate factory with new and efficiency capabilities that guarantees the most competitive inbound and outbound logistics as well as no dimensional constraints.
Haizea Grupo WEC counts with more than 300 employees spread among the different units of Foundry (Agurain), Machining and Surface Treatment (Itziar) and Logistics (Pamplona). A committed and specialized team that allow us to manufacture a product that meets the highest quality standards.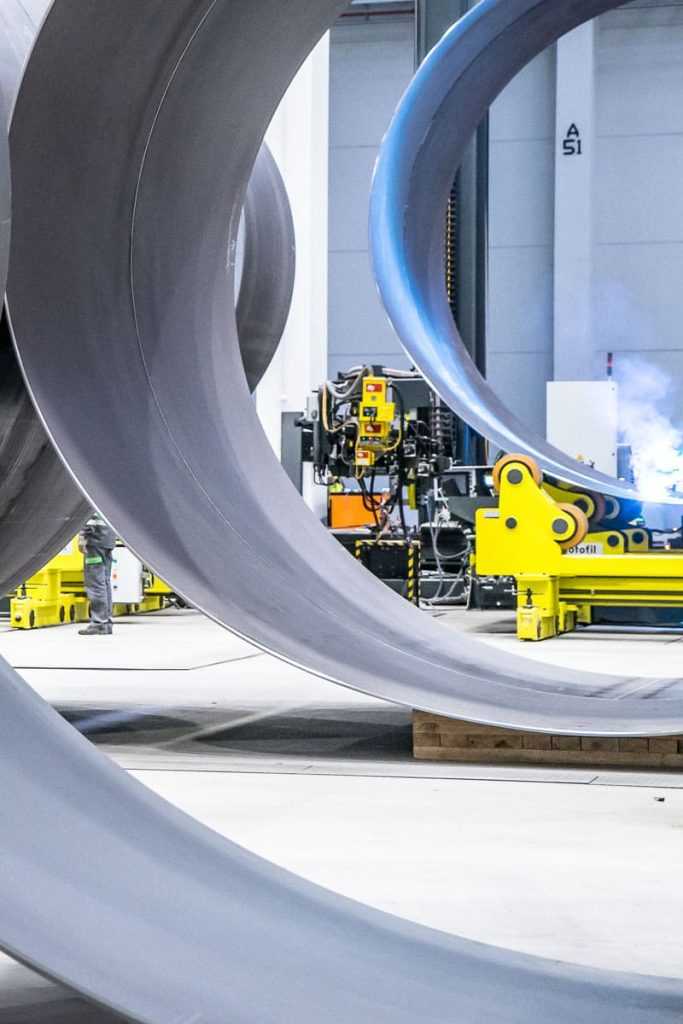 Our people, the key to our success
At Haizea Wind Group, we are firmly convinced that our people and our culture represent an important competitive advantage, aimed at creating long-term value for our customers and shareholders.
In consistence with this idea, our focus on the development of people became a priority for each and every leader within the organisation. We promote a work environment of mutual respect and open communication, in which autonomy together with teamwork and contribution to results are key to successfully face the challenges of growth and change.
Our culture is based on the integrity of our actions, consistent leadership, a determined customer orientation and our professionals' passion for their work.
The safety of our employees, clients, partners, and society in general is one of our core values.
We sell the expectation to deliver. Every project is a new project in which everything is yet to be done and we can only "sell" that expectation. We must meet and deliver the contracted quality, deadline and cost.
Our environment and its sustainability are values that we uphold, both in the end product (our equipment is key in wind power facilities) and in our procedures and the way our products are manufactured, minimising our footprint.
We owe it to every one of our customers, to whom we will serve without coercion for interests other than to fulfil our contractual commitments with them.
We will go as far as our people allow us. Haizea Wind Group employees are our greatest asset and the source of our success.
To bring value to shareholders and society, designing and manufacturing metal structures and integrating systems, primarily for the onshore and offshore wind industry.
To become one of the leading comprehensive suppliers of metal solutions for EPC contractors and/or developers of onshore and offshore wind projects, with recurring, sustainable and profitable activity.
Haizea Wind Group consists of Haizea Bilbao, Haizea Tecnoaranda, Haizea Grupo WEC, Haizea Sica, and Haizea Breizh. In February 2018, the joint venture between Haizea Wind Group and SICA Metalúrgica was formalised, with Haizea Sica, a company located in Santa Fe, Argentina, dealing in the manufacture of onshore towers. In May of that same year, the Haizea Bilbao plant (formerly known as Haizea Wind), responsible for producing onshore and offshore towers, transition pieces and monopiles, opened in the Port of Bilbao.
In December 2018, Grupo WEC was acquired, a company with almost 20 years of experience specialising in the casting, machining and surface treatment of components for wind turbines, such as hubs, shafts and frames.
Tecnoaranda was acquired in November 2019, adding know-how from this company with extensive experience in the manufacture of onshore towers.
Haizea Brest, a company established to support the local market in France, was founded in the second half of 2021.
The different companies and facilities of the group help us cover a significant part of the supply chain for a wind turbine: Haizea Wind Group is among the world's leading manufacturers of onshore and offshore towers and offshore foundations.Haizea Wind Group is a leader in the manufacture onshore and offshore towers, as well as offshore foundations. Haizea Wind Group is also a global leader player in the casting and machining of major wind components, including hubs, frames and shafts. Employing over more than 1,100 people, Haizea Wind Group plans to become the next global wind supplier.
Haizea Wind Group is currently experiencing significant growth. It is the largest supplier of offshore towers in southern Europe. The group plans to further increase its geographical presence in other regions, such as the UK and Eastern Europe. It also plans to continue developing other components, including monopile foundations.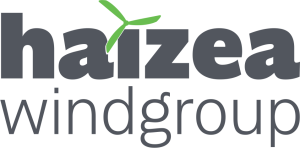 Group Establishment
The Joint Venture between Haizea Wind Group and SICA leads to the opening of an Onshore tower manufacturing plant.
Location: Santa Fe (Argentina)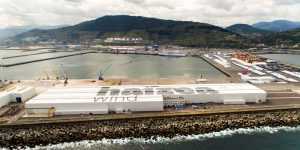 Opening of the new strategically located production site
Location: Port of Bilbao (Spain)
Haizea Wind Group acquires Tecnoaranda, onshore tower manufacturer
Location: Aranda de Duero (Spain)
Haizea Wind Group acquires Grupo WEC, dedicated to the casting and machining of large wind power components.
Location: Itziar-Deba and Agurain (Spain)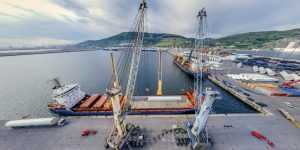 The Group becomes one of Europe's leading offshore suppliers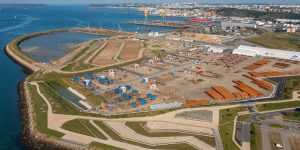 The French company Haizea Breizh is established to assist in the supply of towers for three wind farms in France.
Location: Port of Brest (France)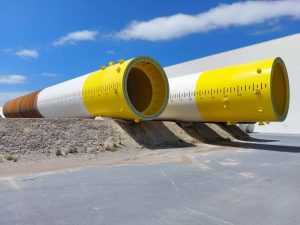 Ørsted awards Haizea Wind Group with the supply of monopiles
In order to complete these projects, Haizea Bilbao's facilities are expanded.
Opening of Haizea Wind Group's new facilities in Brest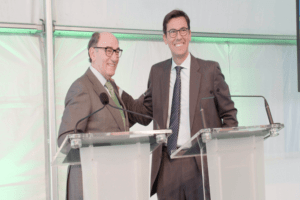 Haizea Wind Group and Iberdrola announce a contract for the supply of monopiles for the East Anglia 3 wind farm.
The agreement between the two parties was formalised during the groundbreaking ceremony for the new Haizea Bilbao facilities.